CONCEPTS OF CHRIST (COC)
Servants For Counsel
Servants For Others
Servants For Christ
Counseling Mission Statement
In serving God, the Biblical Counseling Service at Pleasant Hill Baptist Church, through the power of the Holy Spirit, Proclaim the provision of Scriptural and Spiritual guidance and comfort in love to the people of God.

This Bible-based service is focused on restoring and sustaining wholeness in the lives of all people in the name of Jesus Christ by reassuring, exhorting, admonishing, encouraging, assuring, helping, guiding, and increasing the knowledge of truth, authority, and power of God's word, for daily living.

This service is:

A Christ-Centered Service in a Christ-Centered Church

"Where the Spirit of God Dwells"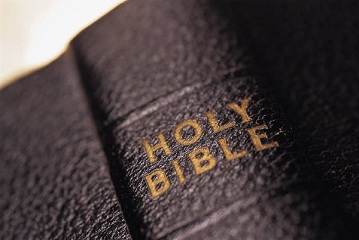 Counselors of Christ team members:
Min. Pamela Goodman, MBA, M.Div.
Min. (Dr.) Kim Daniels Min. Janet Shaw (Chaplains)
Intake Information: Min. LeTicia Austin
Click
here
to request Counseling Service.
Where no counsel is, the people fall: but in the
there is safety.
(Proverbs 11:14 KJV)
The Church Counseling Services (Ministry) is designed to assist individuals by providing biblical counsel in the following areas: marital and family relationships, communication and intimacy, parenting, grief and loss, anger and bitterness, inner personal struggles, and spiritual discouragement. Our counselors have received extensive training, ongoing supervision, and continuing education. There is no fee incurred for counseling.

The Church Counseling Services' (Ministry's) purpose is based on Pastor Ronald D. Dunnigan's vision for Pleasant Hill Baptist Church:
"It is the dream of a place where the hurting, the depressed, the frustrated, and the confused can find love, acceptance, help, hope, forgiveness, guidance and encouragement."

Day and evening appointments are available to adults (18 years of age or older), young adults, and youth with parents' consent; Monday through Friday at the Church office.
Attendance at Pleasant Hill Baptist Church is not required. We offer appointments for individuals and married couples.
Counseling Services
Whether happening to you or to one you care about, challenges, crisis, and conflicts pervade everyday life in this fallen world.
Our Counseling Services provides resources and services to those in our church and community with the hope and healing possible through Christ.
Even though it is considered as Counseling, knowing, understanding (with clarity) how Christ and why Christ "must" be in your life is of vital importance, when dealing, coping, conceiving, and/or loving and enjoying the way life can be.
Bible-based Counseling Service is a confidential, Christian care-giving service that offers one-on-one care to individuals experiencing a variety of needs and difficulties such as bereavement, job crisis, loneliness or depression, separation or divorce, terminal illness, hospitalization, spiritual doubts, and difficult children.
All Counseling Ministers are well-educated (degreed and/or trained) laypeople who are available to listen and provide support through your difficult and challenging time.